Planning a family outing can be difficult when it comes to finding activities that will appease everyone. One person wants to do something active, while another one wants to do something artistic, and one just wants to kick back and relax. What if we told you that you could take the whole family to a tropical paradise with plenty of activities that are sure to make even the pickiest family member happy? Grab your swimsuit and hit the beach on South Padre Island!
🎵 Do You Wanna Build a [Sand]man? 🎵
Did you know that South Padre Island is the Sandcastle Capital of the World? You can take a sandcastle lesson with a local professional who will help you build the sandcastle of your dreams! Whether you want to build a traditional sandcastle, an animal, a cartoon character, or even your very own sand throne...our local sandcastle artists will show you how it's done. You don't need any artistic ability, you just need to be able to have fun!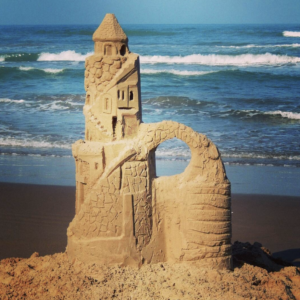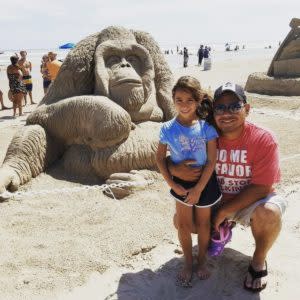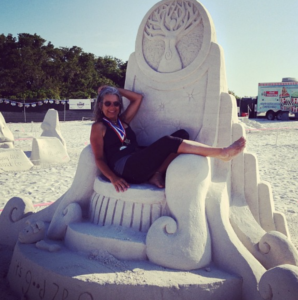 🎵 Let's Go Fly a Kite 🎵
Located between the Gulf of Mexico and the Laguna Madre Bay, South Padre Island generally always has a steady stream of wind, making it perfect for flying a kite. The Island actually hosts an annual SPI Kite Fest every February, showcasing amazing kite displays with beautiful vibrant colors. Don't own a kite? No worries! You can stop by the local kite shop, B & S Kites, to purchase one as a memento of your trip to the Island.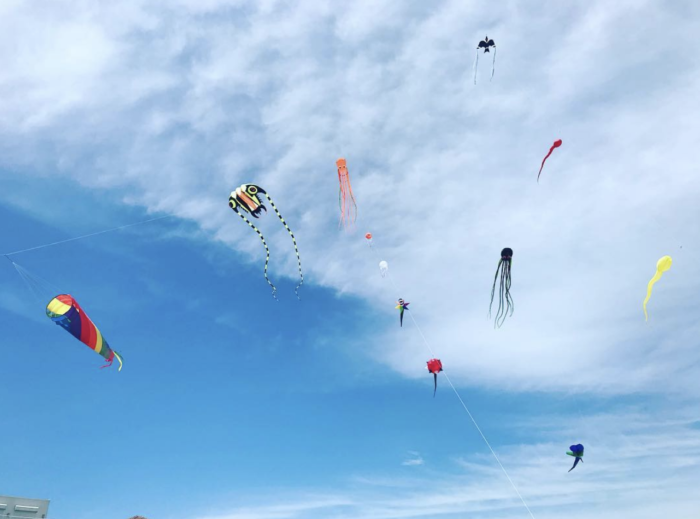 🎵 Hit Me With Your Best Shot! 🎵
Do you have an active bunch with a little bit of a competitive edge? Round up the family for a friendly game of beach volleyball! Several beachside establishments have volleyball nets for public use — all you have to do is bring your own ball. It's free, you'll get some exercise, and it's a great opportunity to teach the kids (or the parents) about sportsmanlike conduct.
Island Insider Tip: Some beachside bars/restaurants will let you borrow a volleyball if you don't have your own.
Catch a Wave! 
Boogie Boarding is one of the easiest ways to have fun on South Padre Island, since the whole family can get in on the fun of splashing and riding the waves. Several shops on the Island offer affordable boards, and the kids can pick from a plethora of vibrant designs, from tropically inspired to their favorite cartoon characters. The Island is home to several locally-owned vendors if you would rather rent the boogie boards instead.
Sally [Collects] Seashells by the Seashore
No two seashells are exactly alike. In fact, each shell is as unique as a fingerprint, which makes collecting them all the more fun. This is a great activity for any age and can not only serve as memorabilia but also be an inspiration for an art project! The sandy shores of South Padre Island are perfect for taking a leisurely stroll and seeing what kind of beautiful treasures you can find.
Soak Up the Sun
Of course, there's always the option to do nothing at all. Just kick back and soak up the sun. With 34 miles of pristine shoreline and emerald blue waters, it's easy to relax and enjoy the scenery.
There are plenty of other activities you and your family can enjoy. Get out there and explore!
Beach Tips
1) Sunscreen is always a good idea, but if you're not used to the South Texas sun you may wind up getting an unwanted sunburn. The kids will likely want to jump right into the water or building a sandcastle, so apply sunscreen before you hit the beach.
2) Rent umbrellas and chairs if you don't have your own. Jim's Beach Service will provide you with what you need at several locations along the beach.
3) Bring a cooler (just no glass). If you don't want to schlep a cooler, pick a spot near one of the walk-up beach bars/restaurants so you can purchase drinks and food.
4) Want to avoid the summer heat and/or the crowds? Come in the Fall!
5) Pay attention to the flag advisory system. These are displayed at the entrance of each beach access and alert you of the surf conditions. Be safe and have fun!