Our History
South Padre Island was a beautiful, desolate place where native Karankawa Indians, migratory birds, and sea turtles were the only residents. The Island was granted to Nicolás Ballí from King Carlos III of Spain in 1759 and later passed to Ballí's grandson, Padre José Nicolás Ballí. Soon after, Padre José brought the first permanent settlers, establishing a church and teaching Christianity to the Karankawa Indians.

When Padre Ballí owned the Island, it was known as the Isla de Santiago. Due to the Padre's reputation as a kind man, the people to whom he ministered affectionately referred to the Island as La Isla Padre – Padre Island. While the Island's population has grown significantly since then, the sandy, white beaches, and calm ocean waters still attract migratory birds and sea turtles, and the strong sense of community and acceptance Padre Ballí taught continues to live on today. That's one of the many reasons why so many people choose to live on and visit South Padre Island every year.
A Story More Than 350 Years in the Making
Located in Isla Blanca Park, this memorial is for the fisherman who were lost at sea.
Visit three museums that interpret the history of Port Isabel and the Laguna Madre area.
A Generational Destination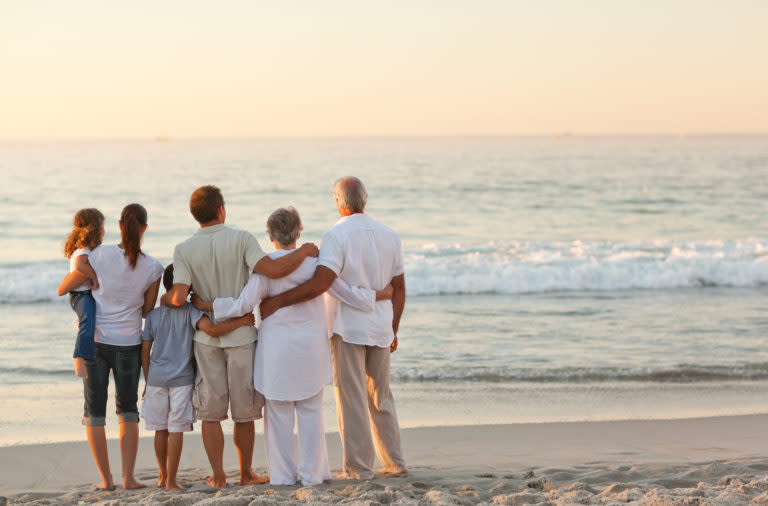 As you make your own traditions on South Padre Island, you'll be creating history too. Maybe you're planning to propose, kneeling in the white sand as the waves wash upon the shore and the sunset lights up the sky; that's a part of your history that you'll share over and over again. Later, you might bring your first child here to take some of their first wobbling steps in the warm Gulf waters, their tiny hands searching for seashells. Perhaps building sandcastles on the beaches of South Padre with your children will become a part of your family's story.
The Island may become a gathering place for you and your extended family as you reunite with loved ones, laughing and playing in the ever-present sunshine. These memories will become as eternal as the shifting sands, as endless as the sea, a part of your own history to cherish forever.