The Only Tropical Island Paradise in Texas
South Padre Island is a tropical oasis located off the southern tip of Texas. This barrier island offers the unsurpassed beauty of the Laguna Madre Bay and the Gulf of Mexico and is the ideal year-round destination for visitors seeking a getaway from the daily grind.
The moment you cross the Queen Isabella Causeway, you feel like you've left all your cares behind – you're now on South Padre Island time and free to experience your own tropical getaway. With 34 miles of beautiful white sand and clear emerald water, South Padre Island is one of the world's most exquisite barrier islands – and the only tropical Island in Texas. Calm weather and water and more than 300 days of sunshine make South Padre Island a great place to live and visit all year. If you're visiting in the summertime, the cool breezes blowing in your hair will refresh you as you sip an icy drink; in the winter, the warm sun will melt away your cares as you stroll down the beach in shorts and sandals. You can close your eyes, breathe deeply, and let go of all the worries you left behind when your trip to South Padre began.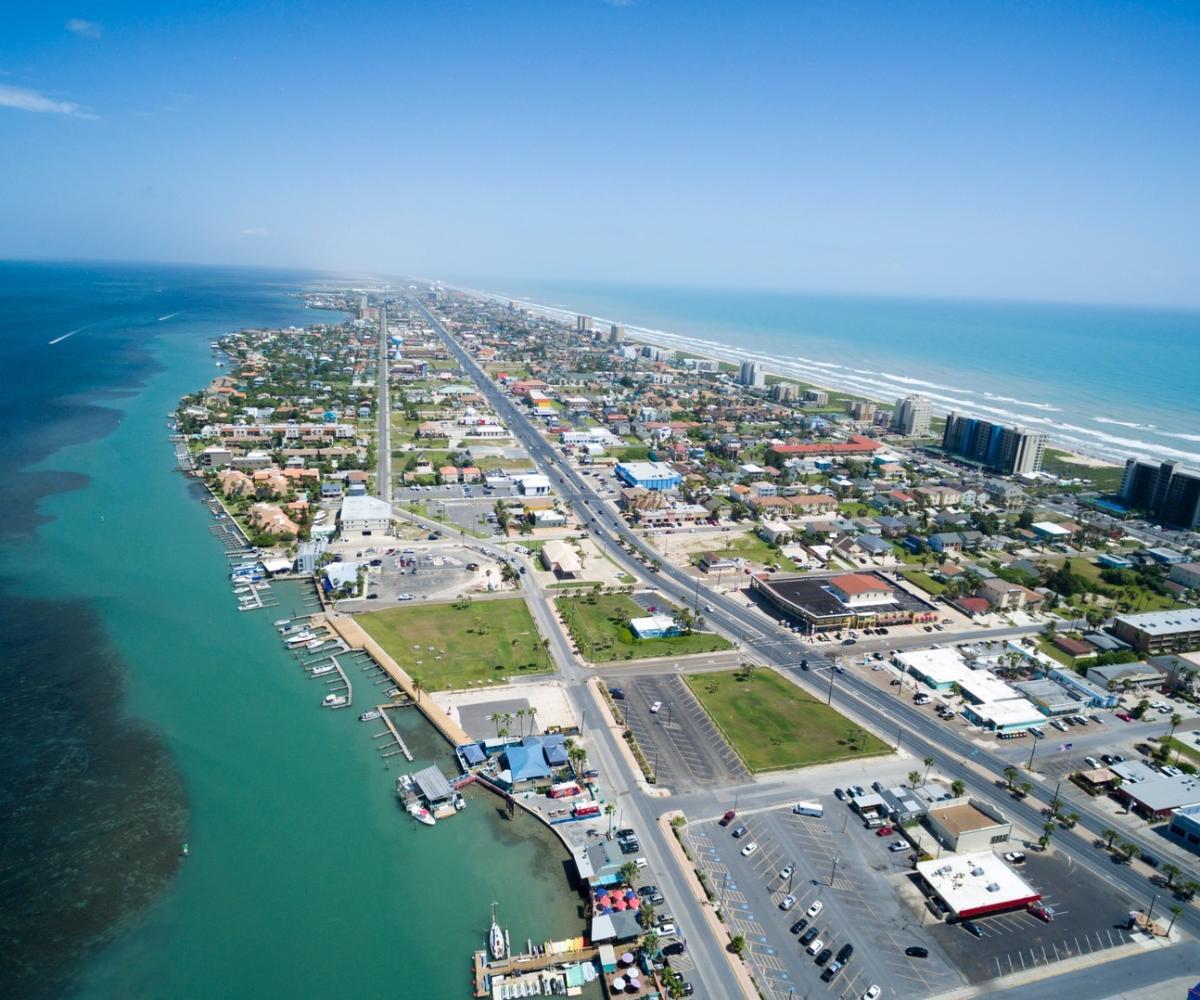 Not much of a planner? Visit the South Padre Island Visitors Center, where the friendliest Texans y'all ever did meet are more than ready to help you plan an itinerary that's perfect for you. Taking a crusty history buff on your beach vacation? They'll instantly be won over by centuries of Karankawa Indian traditions and the influence which the Ballí family of Spain had on later settlers of the Christian mission. Got kids? We've got you covered. Try our sandcastle building lessons, indoor water slides, mini golf, go carts, fireworks, pirate ship, and miles and miles of clear, cool water and clean, white sand — South Padre Island was made for family fun. Tying the knot? There's no more romantic and memorable way to say "I do" than with your feet in the soft sand and the waves quietly lapping on the shore. No matter why you've come, how far you've traveled to get here, or where you call home, you'll feel like you belong on South Padre Island from the very first moment you arrive.
Find more of what you love