Why South Padre Island For Spring Break?
People are dancing, and waves are crashing at your feet from sun up to sundown – all.day.long.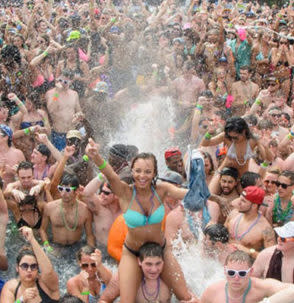 Rockstar Beach
Experience a Spring Break pool party that is world-famous! Located at the Isla Grand Beach Resort, join thousands of college students every day from 12-6 pm for DJs, MCs, celebrity guests and national performing artists.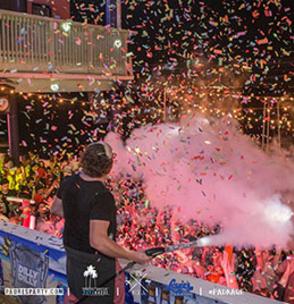 Louie's Backyard
For over thirty-five years now, Louie's Backyard has been it. "The place" where the party aficionados get their Spring Break on. South Padre Island Spring Break is going to be bigger than ever! Louie's has been featured on MTV, 60 Minutes, the Travel Channel, VH1, ETV, and the Tonight Show.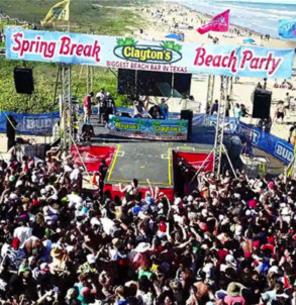 Clayton's Beach Bar
Bask in the sun at Clayton's Beach Bar and party on the huge beach deck enjoying your favorite adult beverage while dancing to the best music from around the world. Get involved on-stage and bear witness to the most beautiful girls of Spring Break!