A tropical oasis awaits groups in the Lone Star State.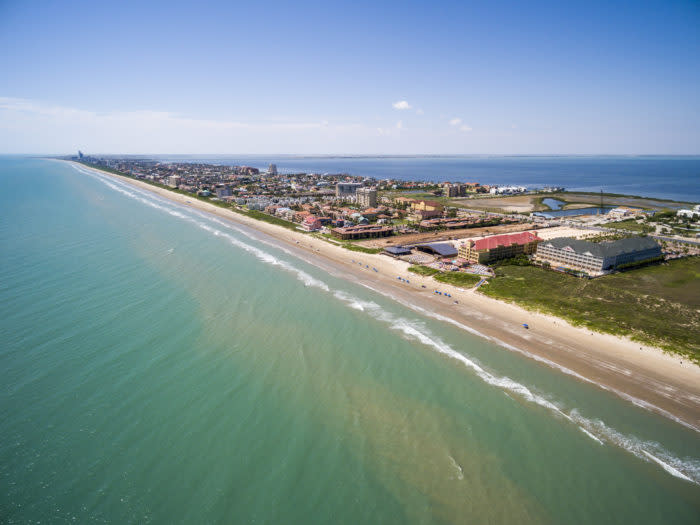 There's no need to travel across the Atlantic or Pacific oceans to discover a tropical island where you can send your group. Just turn your compass south and find South Padre Island, a paradise in the Lone Star State.
With beautiful beaches, kite surfing, deep-sea diving, water sports and themed cruises, South Padre Island has the look and feel of a tropical destination. The only difference is the convenience—no passports; no customs lines; no hassle.
Your group will know they've found someplace special as soon as they cross the Queen Isabella Causeway. There is no better way to rejuvenate your hardworking staff or association members than a multiday conference or meeting surrounded by 34 miles of white sand.
There's fun to be had by land, sea and air here. Groups don't simply go through the exercise of team building on South Padre Island. They literally build (sand) castles together. And with a hospitality community second to none, attendees will most certainly feel like royalty as they escape the realities of their cubicles while the sun fuels the cultivation of ideas to lead groups to future success. Here are four reasons to plan your next meeting in South Padre Island.
1. An Island Unto Itself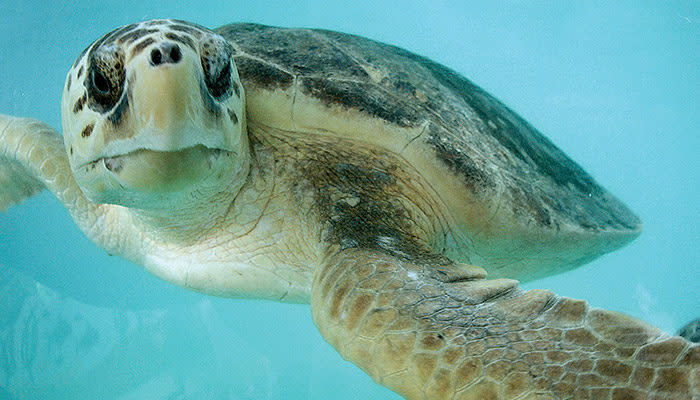 A lone star in the state, South Padre Island is a refreshing break from the many Texas stereotypes. The ranch takes a backseat to the beach, cows moo-ve over for the sea turtles and cowboy boots are traded in for sandals.
It truly feels like you're in a different state—and a different country for that matter. Not many destinations on the globe can compete with the pairing of Laguna Madre Bay and the Gulf of Mexico. Cool breezes and 300 days of sun are a recipe for vacations, true, but isn't your group—comprised of attendees who are sick of being cooped up—ready for a breath of fresh air?
A 5K is a great way to start any day. Try it on the sand. Escape rooms are fun. South Padre Island is a real getaway.
The appeal transcends all types of meetings and events. Finding paradise like this in the continental United States almost feels like a mirage. But it's not too good to be true. There are even three airports supporting this oasis.
Daily nonstop flights out of (snowbound) hubs Chicago and Denver to Brownsville South Padre Island International Airport make getting to SPI a breeze. Valley International Airport connects to seven destinations directly, including Dallas, Houston, Denver and Chicago. McAllen International Airport has daily nonstops to Houston, Dallas, Las Vegas and Mexico City, and expands its services to Los Angeles and Orlando in high seasons.
2. Meet, Sleep, Play Approach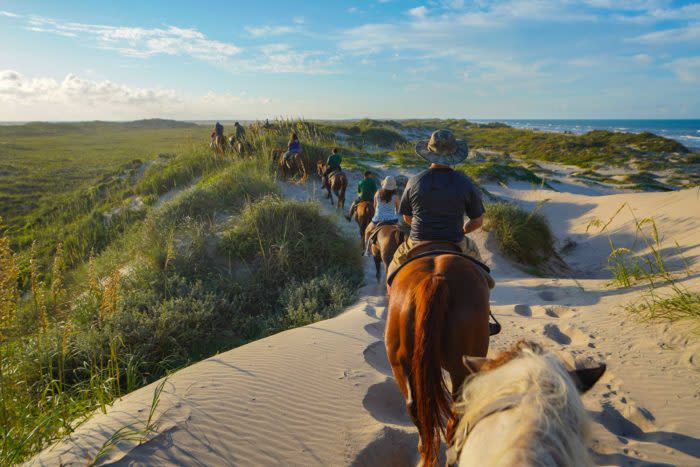 We have a secret: Attendees may be dreaming of fun in the sun all day. Don't fight their impulse. Build the region's natural assets into your activities and excursions.
Surfing and kite surfing lessons will be worth more than a few Instagram posts. A deep-sea fishing trip is the ultimate networking event—kick back with a drink and enjoy life on a string. Have team members build camaraderie while constructing sandcastles. South Padre Island is literally a planner's sandbox. Beyond team building, just think of the branding opportunities—logos engraved on beaches, sky-written messages and sponsored sandcastles.
As much as meeting-goers will eat up the activities, they will truly devour the local seafood. Blackbeards' Restaurant is one of many serving Gulf shrimp myriad ways, and no trip is complete without some fresh fish tacos.
A beach party is a great nightcap. If you want to head off the beach and into the water, book a dinner cruise and hope your group can spot schools of dolphins swimming nearby.
3. Innovative Venues and Hotels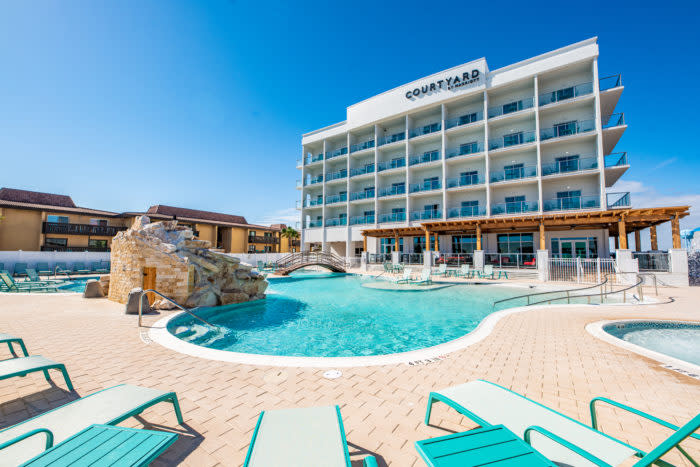 South Padre Island is quickly becoming a hub for science and technology experts working at the SpaceX South Texas launch site outside Brownsville. Corporate groups with a short turnaround on holding meetings can time their event to include a viewing party for a truly spectacular watch.
Moreover, SpaceX's facility is an indication of SPI's innovation and ingenuity. Meetings and events can channel that can-do attitude when getting down to business in business-friendly environments.
Stellar venues include SPI Convention Center, a facility fitted to host up to 2,500 attendees. Set up a trade show in the exhibit hall and a general session at the conference auditorium. There is 45,000 square feet of flexible meeting space, including nine breakout rooms. Adding to the convention center's convenience are five full-service hotels, totaling 1,200 combined guest rooms, nearby. Delegates can walk from any of the properties, but there is also a shuttle service.
Intimate meetings looking for an upscale experience should consider Casa Mariposa. The venue is just as capable of hosting a celebration as it is a VIP dinner.
Isla Grand Beach Resort is the long-standing beachfront property serving groups and guests for more than 60 years. The aesthetics, including 10 acres of tropical foliage, give the resort the feel of an oasis as your group escapes from the everyday hustle and bustle. Its 10,000 square feet of event space includes a conference room holding 860 attendees and a boardroom for C-suite meetings, as well as a ballroom that can be divided into four distinct rooms.
Beach Resort at South Padre Island is InterContinental Group's newly rebranded property with 15,000 square feet of meeting space. Its open-air rooftop venue holds 600, ideal for an opening or closing reception.
Courtyard South Padre Island, a Marriott property, is the newest addition to SPI's portfolio. It includes nine meeting rooms, the largest of which holds 150 attendees.
4. The Family Can Tag Along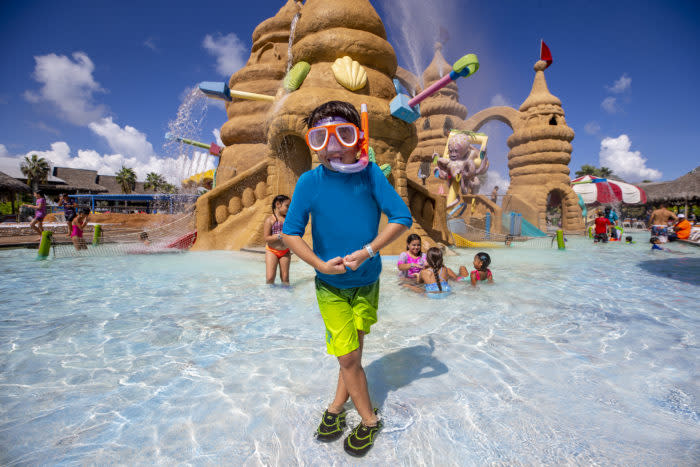 Part of South Padre Island's appeal is attendees needn't leave their families behind. While events conduct business, there is no shortage of activities—even appealing to young children and teenagers, to say nothing of significant others, even if they don't leave the beach. There is a reason the region is a hotbed for spring break trips.
Another option is to have families fly in before or after the conference so your group can tack on some genuine vacation time uninterrupted by business meetings and company activities.
Planners on the adventurous side can hold a meeting at Beach Park at Isla Blanca, a magnificent waterpark with on-site meeting rooms and banquet areas able to accommodate 6,000 guests. Unique team-building opportunities are sure to make a splash here. But attendees can also let their families roam the waterpark while they conduct business.
This is just another aspect of what makes South Padre Island such a welcoming destination. Planners can easily ensure that attendees can work hard, play harder and sleep well knowing they had a productive event that will pay dividends for years to come.