A 34-mile long tropical island located on the Gulf Coast of Texas, South Padre Island's stunning white sandy beaches, world-class water activities, nature tourism attractions, unique local restaurants and rockin' entertainment district keep the Island consistently ranked as a top beach destination by travelers from across the globe. South Padre Island is also pet-friendly, so don't worry about leaving your furry friends behind. Pack your best walking shoes and explore the Island's pet-friendly attractions and activities.
Despite the Island being an open air playground for pets, many are lost and unfortunately abandoned. Friends of Animal Rescue (FOAR), a local non-profit organization, is the "voice of the animals" and believes there is a home for each and every homeless animal.
What You Need to Know
Friends of Animal Rescue was formed in 2010 to assist the City of Port Isabel when the City took control of the Isabel Y. Garcia Animal Shelter. After placing the shelter's 400 animals, the organization refocused their efforts, becoming a state licensed quarantine facility and no-kill animal shelter for the City of South Padre Island.
Friends of Animal Rescue does everything they can to reunite lost pets with residents and visitors. If a pet is unclaimed, they adopt them out to a loving family. Every adoptable animal is spayed/neutered, vaccinated, microchipped, and heartworm tested (and treated if necessary). They care for an average of 600 animals a year.
Other Interesting Facts About FOAR
In an effort to reduce the feral cat population and the spread of disease, the organization has implemented a trap and release program. These "community cats" are spayed/neutered, vaccinated, and one of their ears are tipped to let the public know they have already been vetted.
Friends of Animal Rescue also assists in the care of wildlife such as possums, raccoons, birds, and turtles. If need be they transport them to a facility where they will be cared for – organizations such as Sea Life and Sea Turtle, Inc.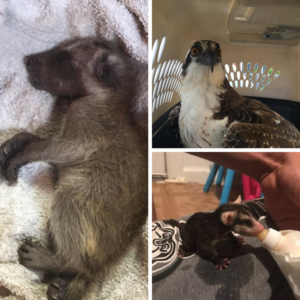 What to Expect When You Visit
When you first walk into Friends of Animal Rescue it may surprise you to find yourself in the middle of a resale shop. Don't worry — you're in the right place! The store is called Rescue ME Resale and the proceeds of all items sold go to the care of the lost and homeless animals at the non-profit. Shop for great deals on clothing, jewelry, housewares, furniture and fun knick knacks, and support the animals at the same time!
Don't forget to walk to the back of the building to see the adoptable dogs and cats — they love visitors. If you fill out a volunteer application you can take a dog on a walk — they'll even let you take them to the beach! More of a cat lover? Purrfect! Help socialize and make them the best furry companion for their new furever home. Who knows, you may even fall in love and adopt one of them!
Location & Hours of Operation
Friends of Animal Rescue is located at 4908 Padre Blvd. and is open daily 10 a.m. to 5 p.m. If you lose a pet or find one on the Island call their 24/7 hotline at (956) 772-1171. For more information visit their website or check out their Facebook: SPI Friends of Animal Rescue.