After a long day of exploring the pristine shorelines of the Island, indulge like a local with eats off the beaten path. With over 40 local spots to choose from, the Island offers visitors casual, take out, and fine dining, with beach and bayside settings. From fresh, Gulf Coast seafood samplings to authentic Mexican cuisine to All-American favorites, these hidden gems are not to be missed!
Hidden Island Gems
Chillito Pikin – An Island favorite, Chillito Pikin offers the most authentic taste of "South of the Border" flavors. The restaurant serves up homemade chalupas, enchiladas and tacos of all kinds, as well as several varieties of fresh "aguas frescas" (fresh fruit drinks). You can't go wrong with their Tacos Pastor — just don't forget to try the guacamole! Have a big appetite? Take the Monster Torta challenge! This gigantic sandwich is big enough to feed a family, but if you can tackle it on your own the sandwich is free. Regardless of what you try, you won't leave hungry!
Hours: 11 a.m. – 8 p.m. Monday through Saturday | 3305 Padre Blvd.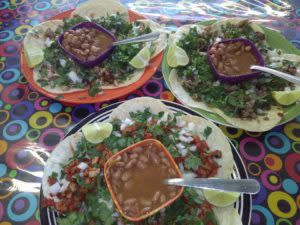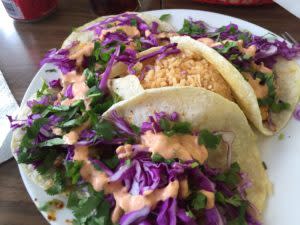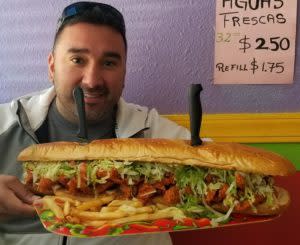 Ted's – Start your morning off right with a breakfast plate (or two!) from Ted's. A local favorite known for its casual setting and comfort cooking, try the pecan pancakes | and their specialty (literally called "Our Speciality" on the menu), a twist on steak and eggs with a fajita flair. Make sure you snag one of their homemade muffins too. You may be very full, but you definitely won't be disappointed.
Hours: 7 a.m. – 2 p.m. Monday through Sunday | 5717 Padre Blvd.
Upper Deck Poolside Bar & Grill – Looking for an adult only spot to relax on the Island? This hidden bar and grill is attached to the Upper Deck Hotel, and offers up classic burgers and sandwiches. Grab an Island beverage like the Mango Margarita, order up a Jalapeño Philly Cheesesteak or a Monte Cristo sandwich and enjoy the relaxing vibes of dining poolside.
Hours: 12 p.m. – 8 p.m. Monday through Saturday | 18 & up only | 120 Atol St.
The Palms Cafe on the Beach – This hidden gem is nestled in the dunes with an unobstructed and breathtaking view of the beach. Their menu offers a wide variety of breakfast choices to sandwiches, salads, and entrees like Blackened Mahi Mahi. Try the Redsnapper Sandwich with cilantro-lime tartar sauce or the creamy seafood bisque, complete with salmon, shrimp, redsnapper and crab!
Hours: 8 a.m. – 10 p.m. everyday | Breakfast served until 11am Monday through Friday & until noon on weekends | Pet-friendly | 3616 Gulf Blvd.

Around the Island
Manuel's – Did somebody say breakfast tacos?! Head on down to Manuel's for homemade flour tortillas that are larger than most dinner plates and filled with fresh ingredients for make-your-own tacos of your liking. This local favorite is a fun dive with messages from visitors of all kinds written on the walls and pretty much every sports team you could think of represented by hanging flags. Try the migas or one of their enchilada wraps (giant burritos), and don't skip the hot sauce — it's some of the best and they even sell it by the jar! Complete with pancakes, authentic Mexican dishes, tortillas made with love and excellent customer service, Manuel's makes for the perfect breakfast or lunch spot.
Hours: 7 a.m. – 2 p.m. (Closed Mondays) | CASH ONLY | 313 E Maxan St., Port Isabel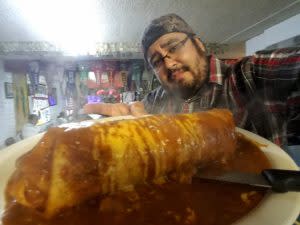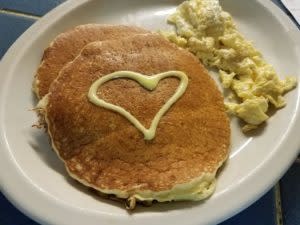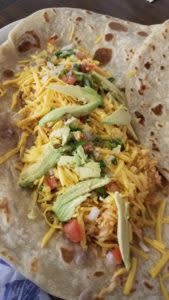 Will & Jack's Burger Shack & Beer Garden – Just a quick drive from the Island, the "Shack'" burgers simply can't be beat. From mouthwatering toppings to crispy French fries, this local staple is serving up All-American favorites on a funky outdoor patio. Try a classic BBQ burger, or even a gyro, but if you're looking for something different, go for the Cubano Burger — it's just as delicious as it sounds. You wouldn't think that a burger joint would be known for it's salsa, but trust us, you will definitely want to order the chips and salsa. Grab a cold brew, relax on the eclectic patio and enjoy "The Shack!"
Hours: 11 a.m. – 8 p.m. Sunday through Thursday, 11 a.m. – 10 p.m. Friday & Saturday | CASH ONLY | 413 E Maxan St., Port Isabel