Essential Offsite Group Activities
With dozens of unique experiences on South Padre Island, we've narrowed down the list to some essential activities for attendees. These outings might be offsite, but planners don't have to worry about accessibility, group size, or even time constraints.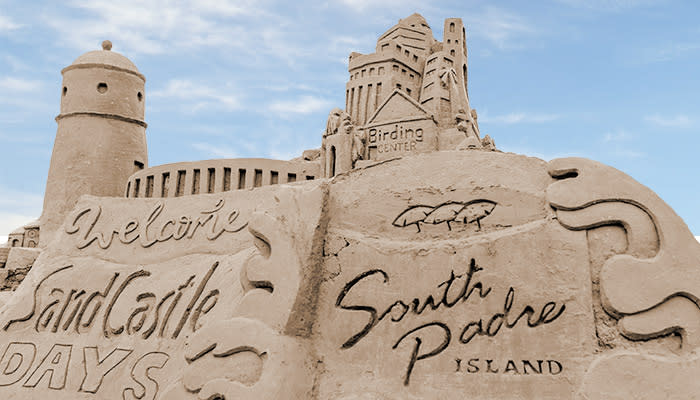 Leave Your Mark on the Sandcastle Trail
Challenge your team to build the sandcastle of their dreams in the Sandcastle Capital of the World. Local sand artists are on hand to guide participants in the art of sand sculpting. The best part of this activity is that it's perfect for groups of any size, or skill level! Attendees don't have to be artistic, just willing to get a little sand everywhere, all in the name of fun.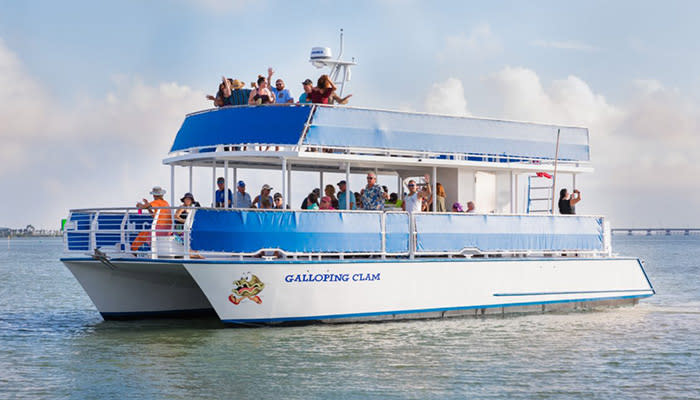 Dinner Cruise
Dine on delicious local fare as the sun sets from the bow of a boat. Feel the boom of exploding fireworks just feet from the railing of a gulf vessel. Sip on wine and spirits while a cool breeze whispers from the South Padre Island shore. Whether by group size, occasion, or just a last-minute break, choose from several cruise excursions attendees are sure to love.
Sightseeing Experiences
Take a walk on the wild side with several immersive experiences. Interact with sea turtles at Sea Turtle, Inc. Gaze in wonder at the colorful Island birds along the half-mile boardwalk at the SPI Birding, Nature Center & Alligator Sanctuary. Watch bottle-nose dolphins swim in pods on a Sea Life Safari tour.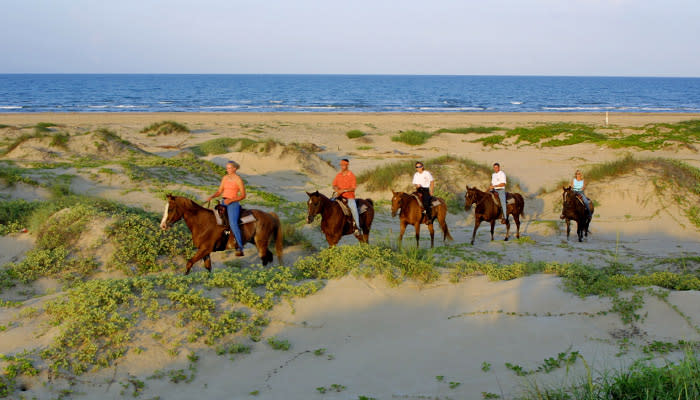 Ride Horses on the Beach
Stormy, Tucker, even Little Miss Prim… these are just a few of the nearly 20 horses waiting for your small group. No matter if you're a beginner or a seasoned pro, attendees will be paired with the perfect horse. Enjoy the scenic beauty of the beach or the cool breezes of the Laguna Madre Bay. We've even picked out the ideal spot for a group selfie.