Fishing remains one of the safest outdoor recreational activities in this time of social distancing - and South Padre Island is one of the best places to experience a wide variety of fishing. Whether you want to brave the waves of the Gulf, stroll the beach with a fishing rod, fish the Jetty or ride the calm waters of Laguna Madre Bay, South Padre Island has the ideal fishing experience for you. 
Here are a few tips on how to make the most of your Island fishing excursion.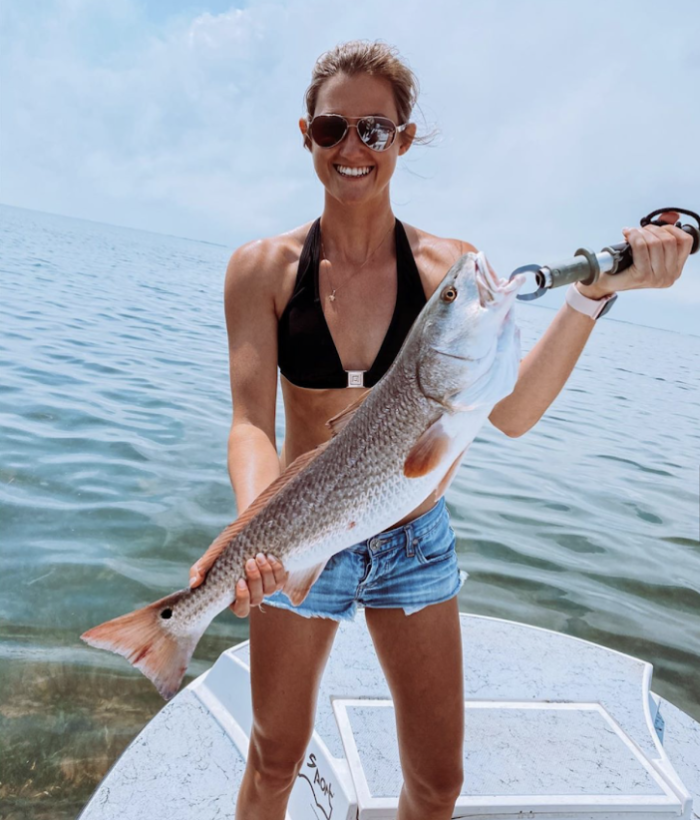 What's Biting Now (we update this regularly)
August 2020 Tip: 
The Laguna Madre Spotted Sea Trout bite has been good in the early morning.  Fish are being caught using live croaker and fishing open spool until the trout makes a run.  Limits are being caught by 10 a.m. or earlier*.
Anglers are then chasing down schooling redfish and landing them using popping corks baited with live shrimp. Take along lots of shrimp because it's a soft bite. Bite is over around noon. This bite picks up again in late afternoon.
Visit our fishing calendar to see what's biting, along with an extensive list of fish that inhabit the beautiful waters of the Gulf and Laguna Madre Bay.
*Fish biting times change often based on the moon cycle, these are generally the most frequent times to fish on the Laguna Madre.
Try Saltwater Surf Fishing
Surfcasting is popular on the Island, possibly because no boat is required! With the right gear, all you need to do is move along the shoreline by foot and wade into the water. The best places to cast on the Island is anywhere along the city beaches; we've seen redfish and sea trout on some of our more dedicated angler's hooks!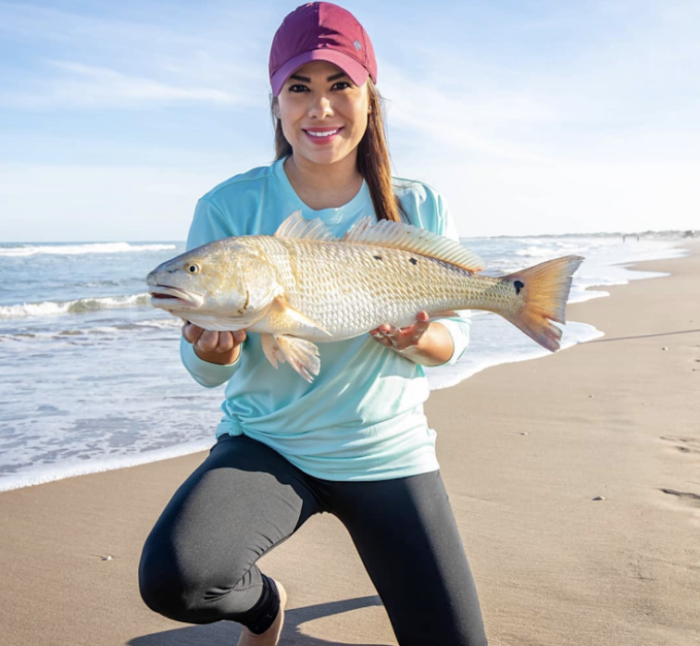 Book a Trip with a Great Captain
Fishing guides are worth their weight in redfish! If you want to maximize your time, plan an excursion with one of these captains. From deep sea to bay, you can pick the adventure that makes the most sense for you.
Fishing with Kids
Teaching kids the ins and outs of fishing isn't just a way to add fun to a summer day; they might end up with an appreciation for the outdoors that lasts their entire life.  Check with guides to identify the best options for your first trip with kids. Looking for a virtual fishing experience for kids?
Check out Fishing's Future online fishing camps!
Cook Your Catch
The best thing about hitting your limit is the great dinner you've got coming. South Padre has no end to fantastic restaurants that will prepare your fresh catch any way you choose. Island chefs are experts at getting the most out of fresh fish, here's a great list of places to go to turn your catch into a true culinary experience.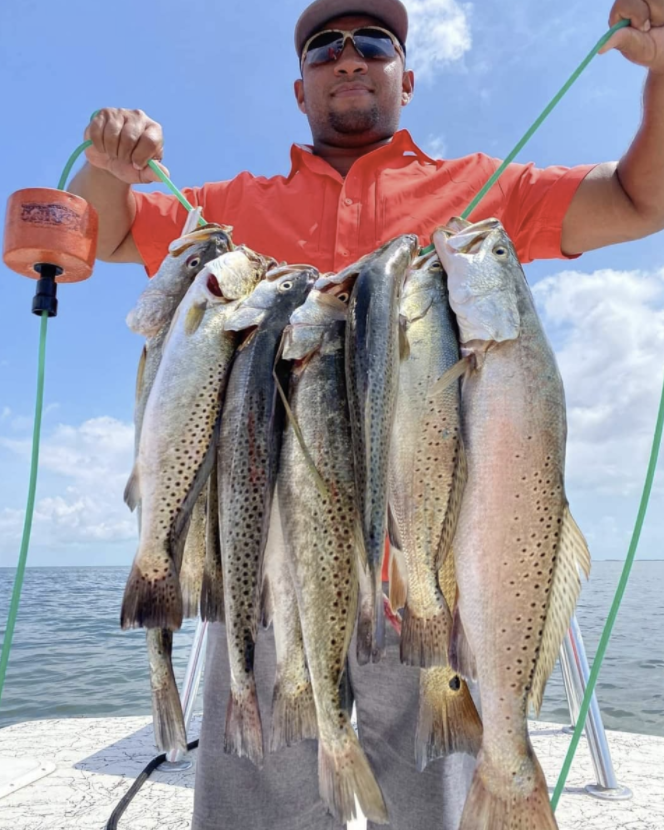 Safety First, Last, and Always
South Padre Island has instituted safe distancing protocols to ensure the health and safety for all visitors including policies on umbrella spacing, increased outdoor dining, and free masks at the Island Visitor's Center. Be sure you're aware of all the rules before traveling.
Start Dreaming, Start Planning!
The Island has thousands of lodging options (including vacation rentals galore). When traveling keep in mind all our properties have taken the pledge to keep you and your guests safe.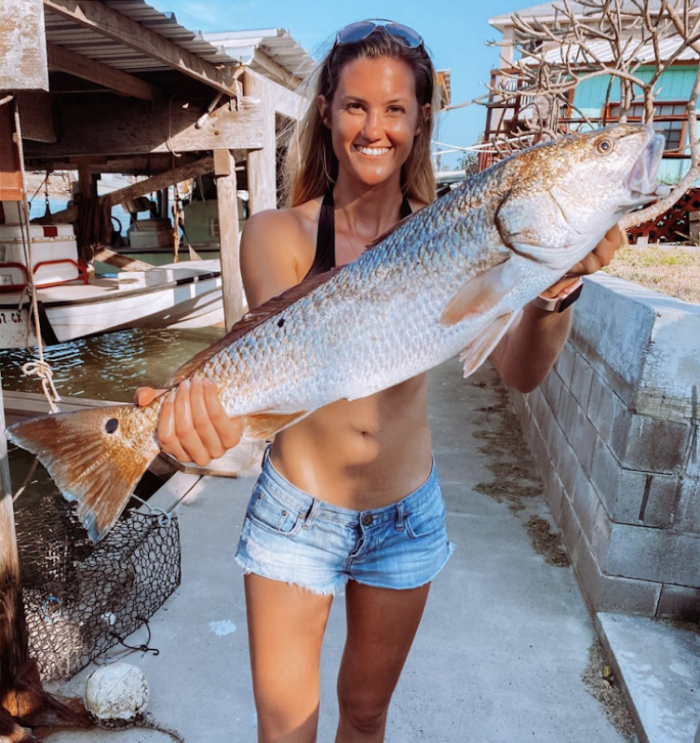 Need more? Be sure to check out this story in the Houstonia from Gabi De La Rosa for inspiration for your next Island fishing adventure.