For our Winter Texan visitors that will soon be joining us on the little sandbar that we call home (and to those of you that may be first-time visitors), we'd like to fill you in on what's new and notable on South Padre Island. From attractions, to restaurants and lodging, there's plenty to see and do on your island!
South Padre Island Birding, Nature Center & Alligator Sanctuary
Nestled along the wetlands of the Laguna Madre Bay, the South Padre Island Birding, Nature Center & Alligator Sanctuary features exhibits on the Island's flora and fauna, along with a five-story viewing tower, viewing blinds, and boardwalk nature trails. The Center offers one-of-a-kind birding opportunities through their daily guided bird walks led by knowledgeable staff and volunteers.
The exciting new addition to the Center is their Alligator Sanctuary. Here you can learn all about the incredible American alligator with a "Gator Talk" and meet "Big Padre," a rescued 12' 6" male American alligator, as well as other juvenile rescued alligators.
6801 Padre Blvd. | Website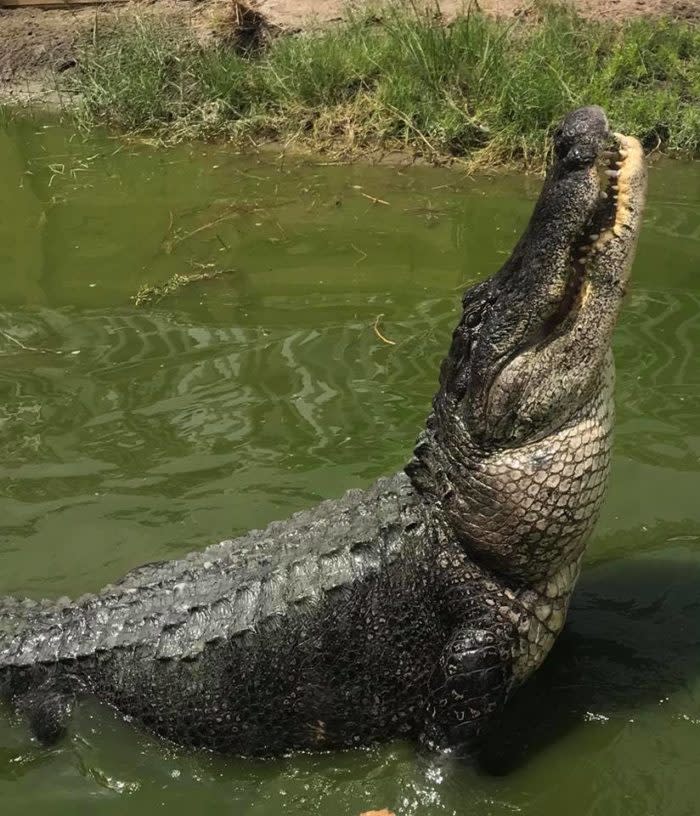 Cameron County Beach Improvements
Over the past several years, Cameron County has been undergoing a concerted effort to revamp much of its park system focusing on the popular county beach accesses at Isla Blanca, E. K. Atwood and Andy Bowie Parks. Improvements include new pavilions, an amphitheater, restrooms, beach boardwalks, rinse stations, lighting and parking. The result? An even better visitor experience at our stunning coastal parks. Website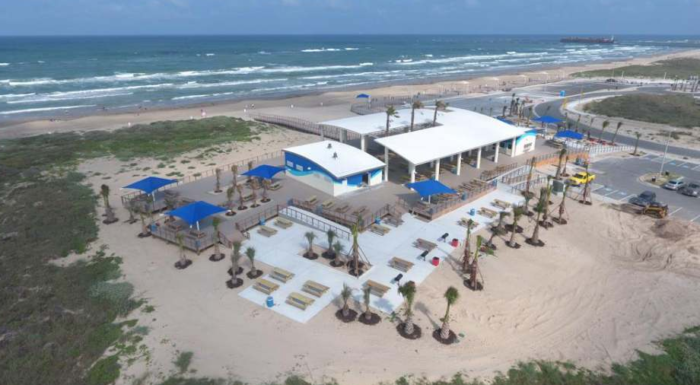 Beach Park at Isla Blanca
The South Padre Island Schlitterbahn Waterpark is beginning to transition to a new name and logo: Beach Park at Isla Blanca. Fans will begin to see the name appear on ads, Facebook, and even in places throughout the park. Ownership for the South Padre Island park remains the same as it always has, only the name will be changing. The change is all part of the shift in ownership that took place in June and resulted in an agreement to sell the New Braunfels and Galveston locations.
"We're committed to keeping everything folks love about the park over the years. And we are very excited to be stepping out on our own and launching a new chapter for the park," said Mike Bigelow, Director of Marketing. "Beach Park best symbolizes all the activities beyond our fantastic water park, like great concerts, restaurants, special events and Sea Trek. We've already made a few changes, like lower prices on our 2020 season passes, and are continuing to work on more plans for next summer." The complete change to Beach Park will likely be completed by December.
100 Padre Blvd. | Website

RESTAURANTS
Josephine's Kitchen
Josephine's Kitchen is the newest dining establishment on South Padre Island, offering breakfast, brunch and lunch. Owned by the same restaurant family as Liam's Steak House & Oyster Bar, Daddy's Seafood & Cajun Kitchen and Señor Donkey, the vibrant yellow building is warm and inviting with an eclectic menu sure to please everyone in your party.
3409 Padre Blvd. | Website
Williedean Bagels
Picking up the torch for what used to be BadaBing Bagels, Willidean Bagels serves up New York Style bagels and features tropical art murals. Stop by for breakfast or lunch and save room to try their baked goods (cupcakes, brownies, etc.).
1817 Padre Blvd. #3 | Website
Margarita's Beach Bar & Grill
Located next to the Padre South Hotel, Margarita's Beach Bar & Grill opened this past Spring. Margarita's boasts a beautiful Gulf view with beach access, as well as fresh seafood, mixed drinks and live music.
1500 Gulf Blvd. | Temporarily Closed
Liam's Steak House & Oyster Bar
While not a new restaurant on SPI, for those of you returning to the Island you may be confused when you find Josephine's Kitchen in the building where Liam's Steak House & Oyster Bar used to be. Don't fret! Liam's is still an institution, they just moved to a Bayfront property in the Entertainment District. The Steak House is serving the same great food, but in a beautiful new space with an even better view of our Texas-sized sunsets.
202 W Tarpon St. | Website
LODGING
NOW OPEN!!! Courtyard by Marriott
This full-service beachfront hotel features over 10,000 square feet of meeting space and 205 large guest rooms. The hotel also feature a beachside restaurant, Bar Louie, with a world-class bar (including service out to its beachside pool).
6700 Padre Blvd. | Website