An artist's muse, the South Texas art community is vibrant and growing. And it's no wonder why – our landscape beckons artists to capture the beauty of the tropical waters and abundant wildlife. Standing ovations, high-energy festivals, artisan crafts and inspirational art galleries contribute to South Padre Island's multi-sensory cultural aura. Take a class, nab a one-of-a-kind souvenir, and immerse yourself in the arts on Texas' best beach.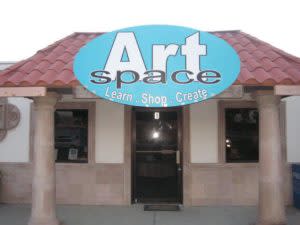 Art Space
Take a lesson with a master artist! This co-op venue offers classes in everything from acrylic techniques for painting Texas lifestyle scenes to acrylic pour and sea turtle painting parties.
1817 Padre Blvd. South Padre Island, TX 78597 | (956) 761-2112 | Website
Hunter Gallery
A contemporary gallery featuring local artists and photographers. Bring your own photographs and have them turned into a canvas or matte print.
5800 Padre Blvd. #105 South Padre Island, TX 78597 | (956) 772-8140 | Website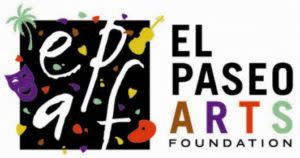 El Paseo Arts
Bringing art to the Lower Rio Grande Valley, explore a full season of plays, musicals, visual and literary artists.
407 E. Maxan St. Port Isabel, TX 78578 | (956) 943-4700 | Website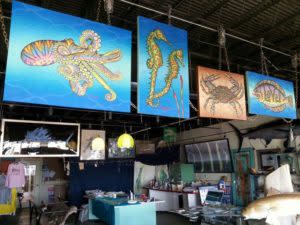 Kingfisher Gallery & Taxidermy
Specializes in marine art, especially fish native to the waters of the Gulf. Explore unique gifts of fine art, furniture, home decors and handmade pieces from Mexico.
1800 Padre Blvd. South Padre Island, TX 78597 | (956) 639-2785 | Website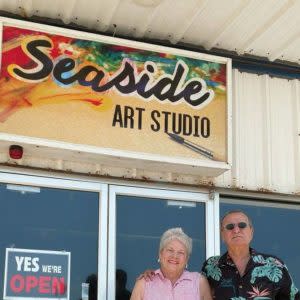 Seaside Art Studio
Shop, paint and attend classes! A spacious art studio for artists to paint on large canvasses.
33256 State Park Rd. 100 South Padre Island, TX 78597 | (956) 346-3994 | Website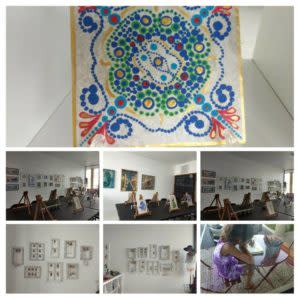 AROUND THE ISLAND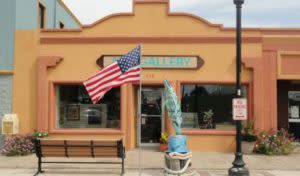 Laguna Madre Art Gallery
An original fine art co-op gallery featuring over 20 artists in the Laguna Madre area. The gallery hosts artist workshops in all areas of the visual arts.
405 . Maxan St. Port Isabel, TX 78578 | (956) 943-1407 | Website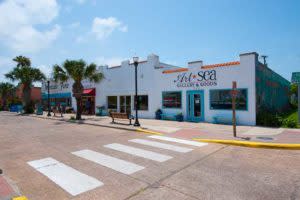 Art Sea Gallery and Goods
Creators of the Embrace Your Beach Life line of shirts, hats, pins and more. Visit them for unique jewelry, pottery, paintings, art, prints, coastal decor and beautiful home goods.
423 E. Maxan St. Port Isabel, TX 78578 | (956) 943-3200 | Website
UPCOMING ART FESTIVALS ON SPI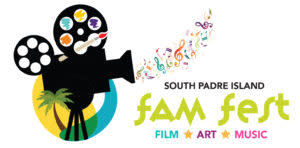 South Padre Island is excited to bring a premier film, art and music festival to Texas' best beach! You are invited to participate in this year's event, where film, music, food and family fun complement fine original art. This three-day event will feature outstanding artists, art demonstrations, children's art activities, live music, film, and local food and beverages.
FAM FEST is seeking artists from all backgrounds to participate in this inaugural event. For more information or to submit an artist application, please contact Marisa Amaya at info@sopadre.com or call (956) 761-3834. The application deadline is July 31st, 2018.